Anyone grappling with stress, lapses in concentration and time-pressure can benefit from this course. Participants gain a working knowledge of practical strategies which help eliminate time-wasting and respond more efficiently to a heavy caseload.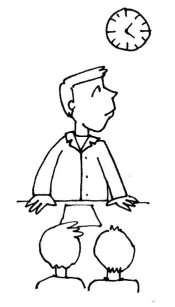 Duration: Full day
Aims: To prioritise the use of work time, reduce stress and increase the efficiency of the planning process
On completion participants will be able to:
Use a range of methods to rate the importance of their time
Implement time-management strategies for working face to face and on the phone
Efficiently handle interruptions and other 'time-eaters'
Identify the Highest & Lowest Value users of time
Eliminate unhelpful processes which get in the way when planning
Write a personal Time Management plan.

A Public Information Presentation entitled 'Making a Will won't kill you' is to take place in Beara, County Cork at Eyeries National School at 7.30pm on Tuesday 23 February 2016. Hosted by Eyeries NS Parents' Association and delivered by Anne O'Carroll of Cascade Training Consultancy, this jargon-free presentation gives practical tips on how to make a will, what happens if you don't and how best to provide for your loved ones, avail of tax breaks and ensure peace of mind. This event is a fund-raiser for the school and is open to all, but parents of young children or other dependents are particularly encouraged to attend. There will be a Question & Answer session afterwards and handouts will be provided.
Great outlook on Culture. I don't feel as embarrassed or confused as I did.
Relaxed and fun, yet informative.
Enjoyed day immensely. Very entertaining, good use of examples relating to relevant topics and good pictures/notes on flip chart. Anne has great energy and very easy to understand and listen to. It changes viewpoint, gives communication skills to put in place for any difficult situations/conversations etc.
I found Communicating Across Language Barriers very hands-on and relevant.
Great group size meant all voices were heard.
Cascade tutors were very engaging and made the programme enjoyable.